One of the biggest factors to consider when designing your dream engagement ring is your desired diamond carat size. When allocating your budget, it can be smart to make compromises in certain aspects of cut and clarity to upgrade the size of your center stone. At the end of the day, it will have the most visual impact—and whereas some of the details of cut and clarity contribute more to the paperwork than they do to the actual beauty of the diamond. If you're curious about how different carat sizes present themselves in an engagement ring setting, keep scrolling for photos of gorgeous rings in every size.
From a striking one carat solitaire to a larger-than-life rock in the double digits, here's a visual guide to diamond carat sizes.
This 1.2 carat solitaire ring wows on our 'Whisper Thin' setting that makes the diamond the star of the show.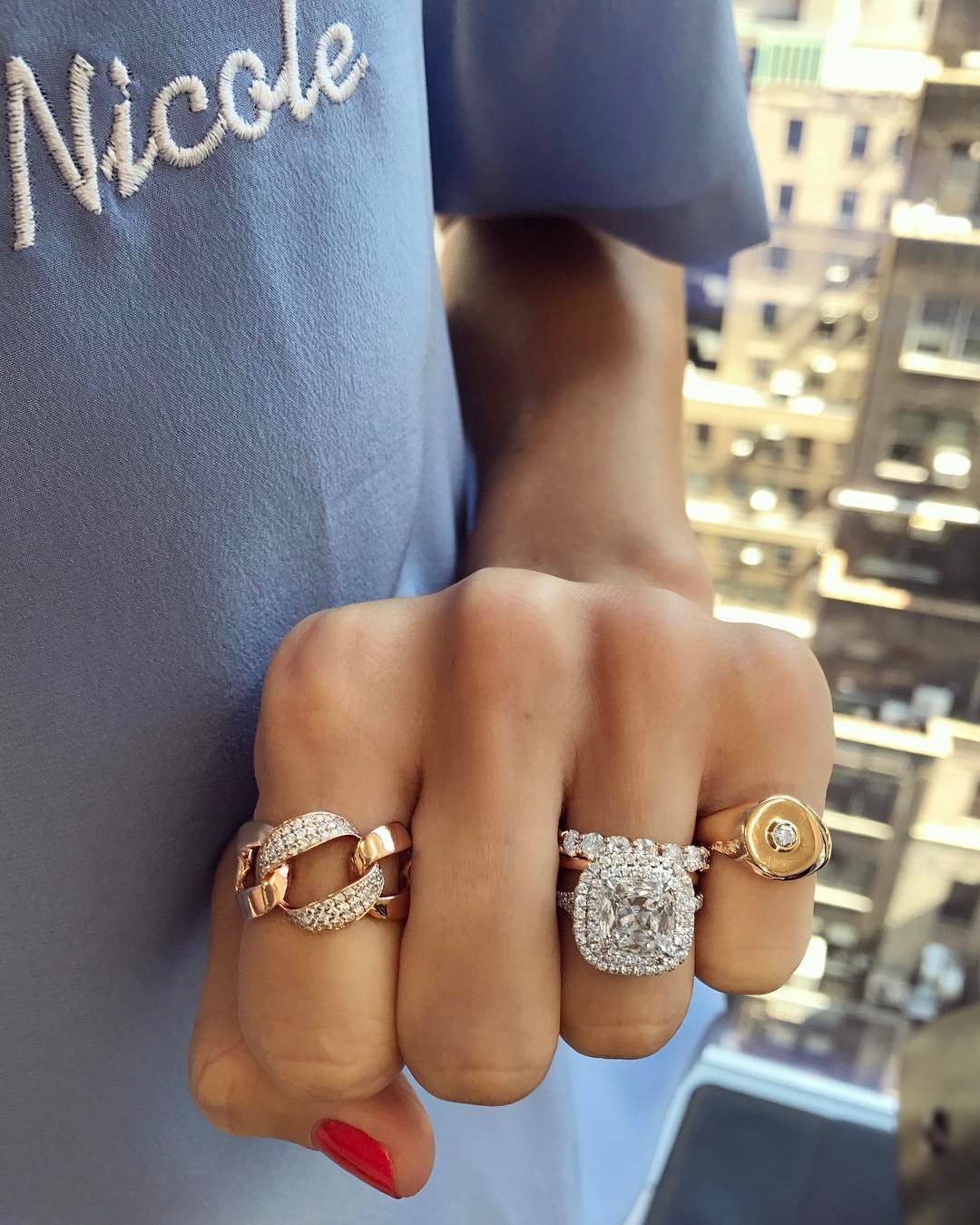 Adding a halo can really increase the look of the diamond's spread. Add a double halo for twice the wow factor.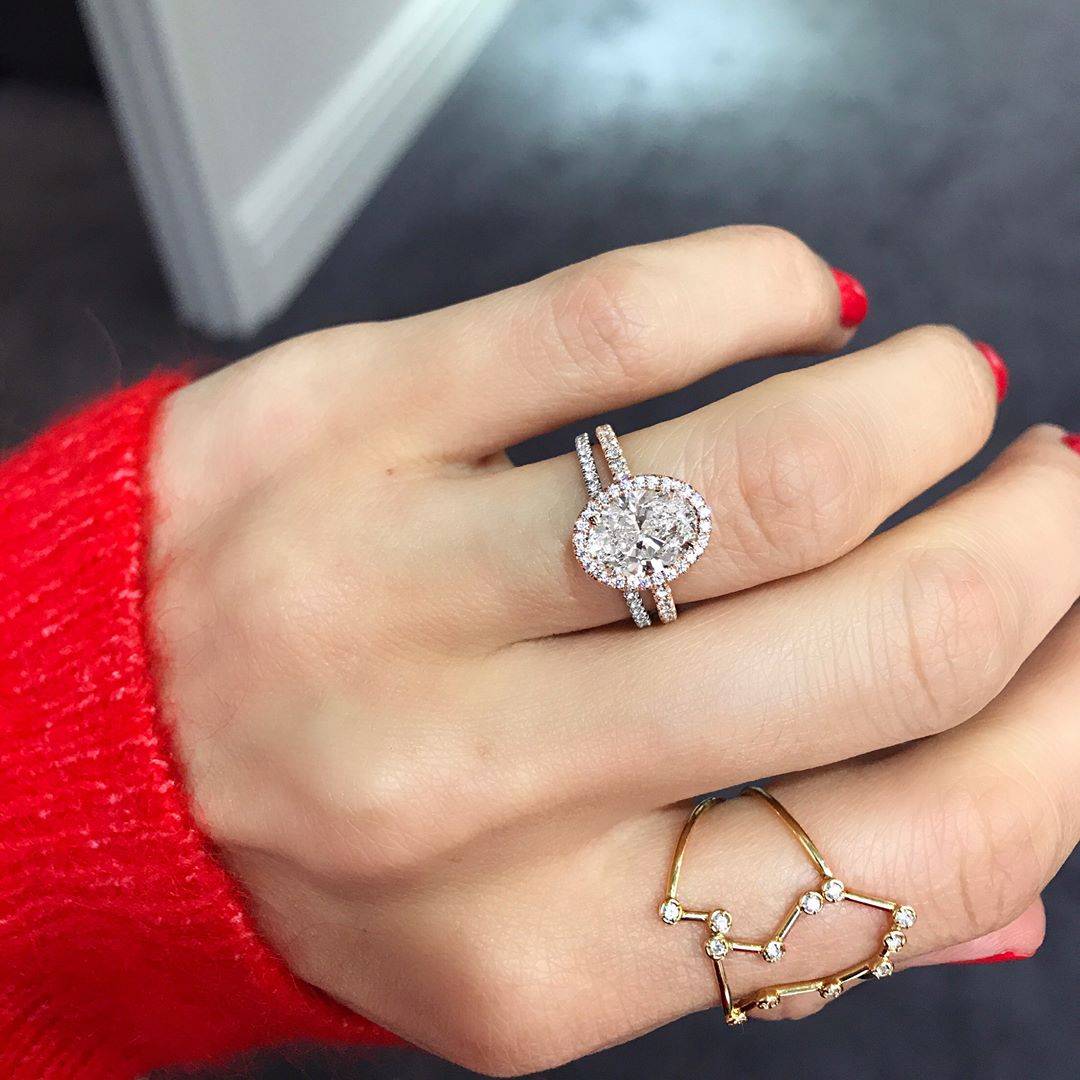 It's worth noting that going up carat sizes does increase the value of the diamond incrementally. A two carat diamond is worth more than twice as much as a one carat diamond.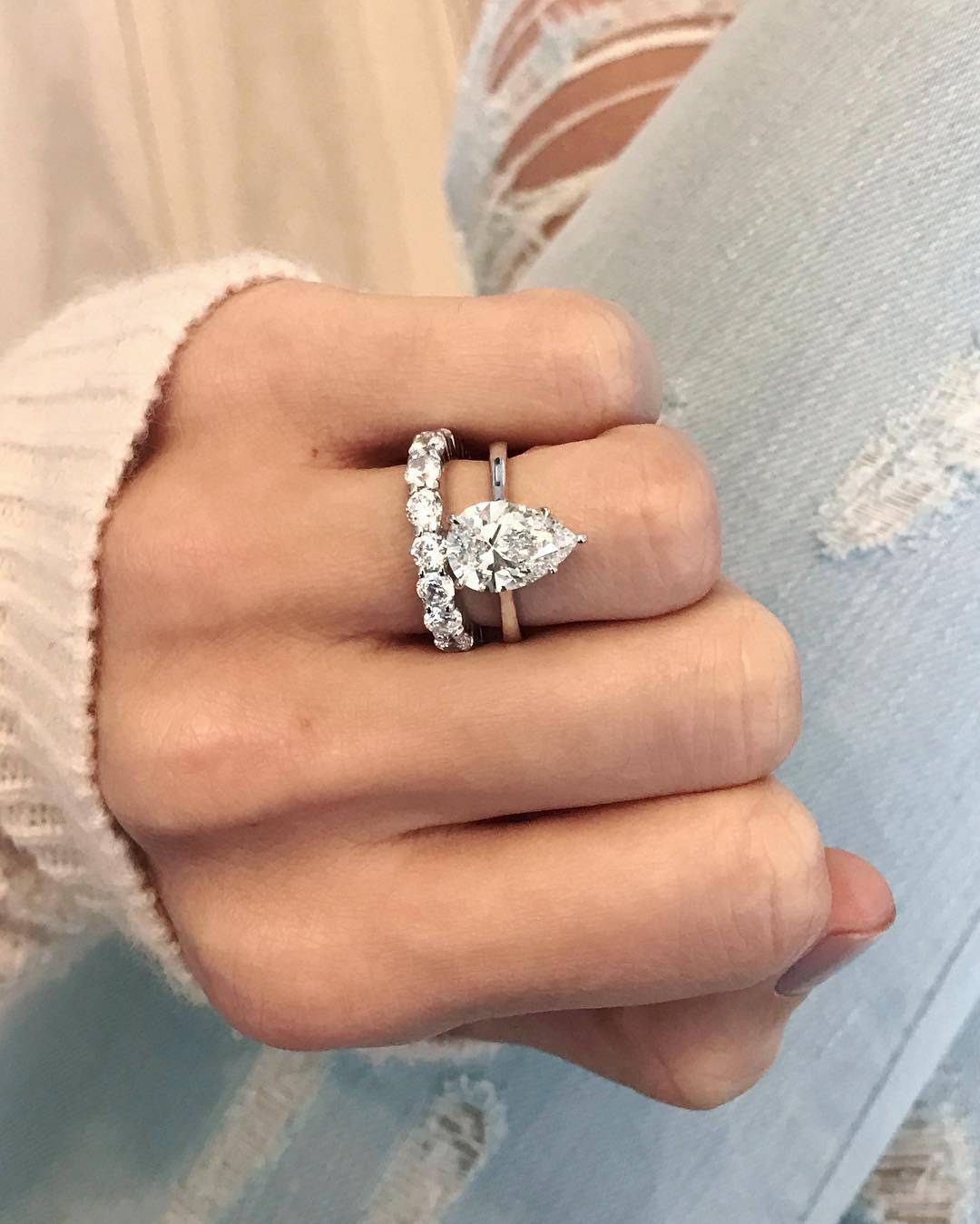 Three carats is our most popular diamond size. The size is flattering on everyone and looks beautiful in the full range of diamond cuts.
Many of the engagement rings Nicole wears on the Ring Concierge Instagram boast four to five carat diamonds.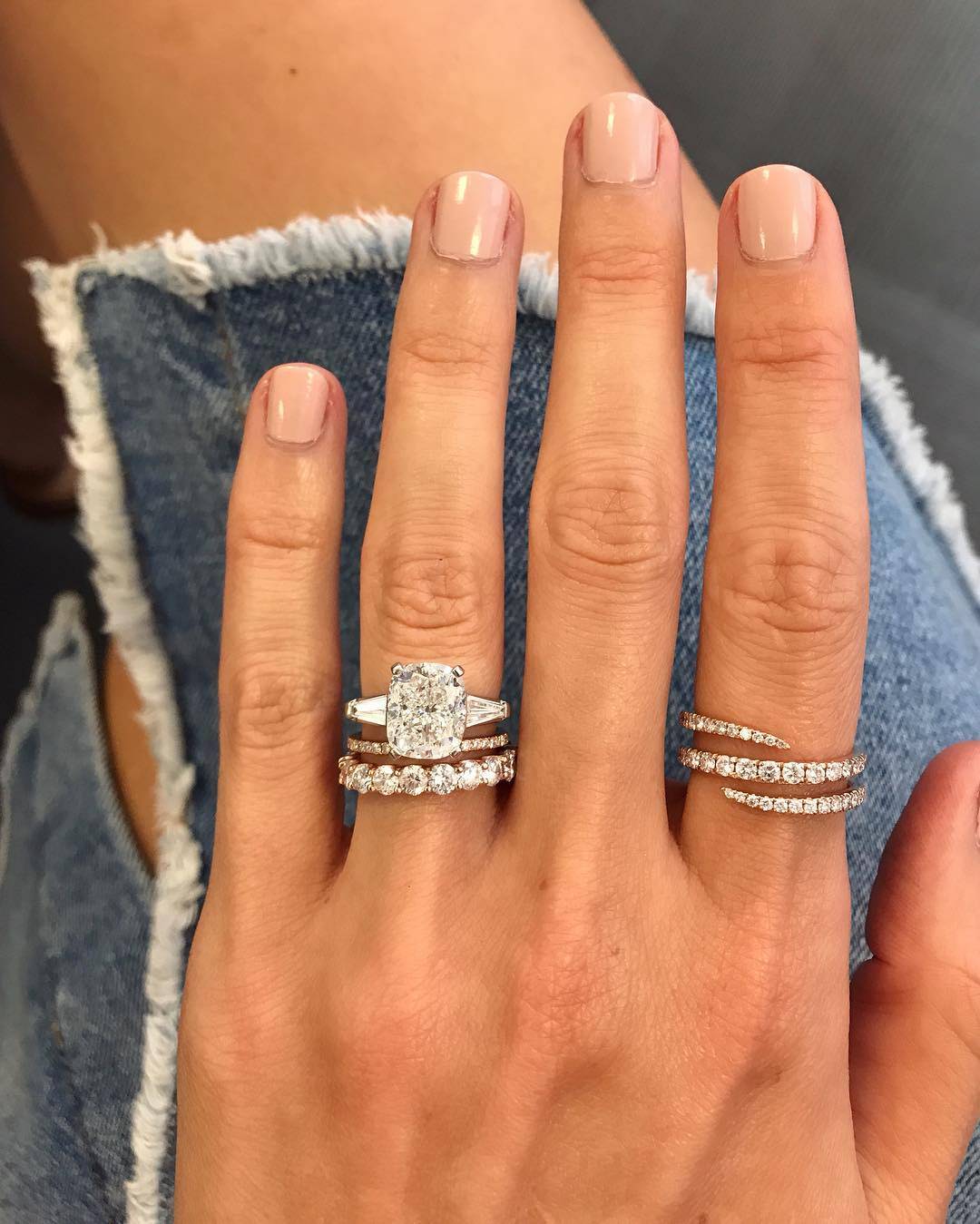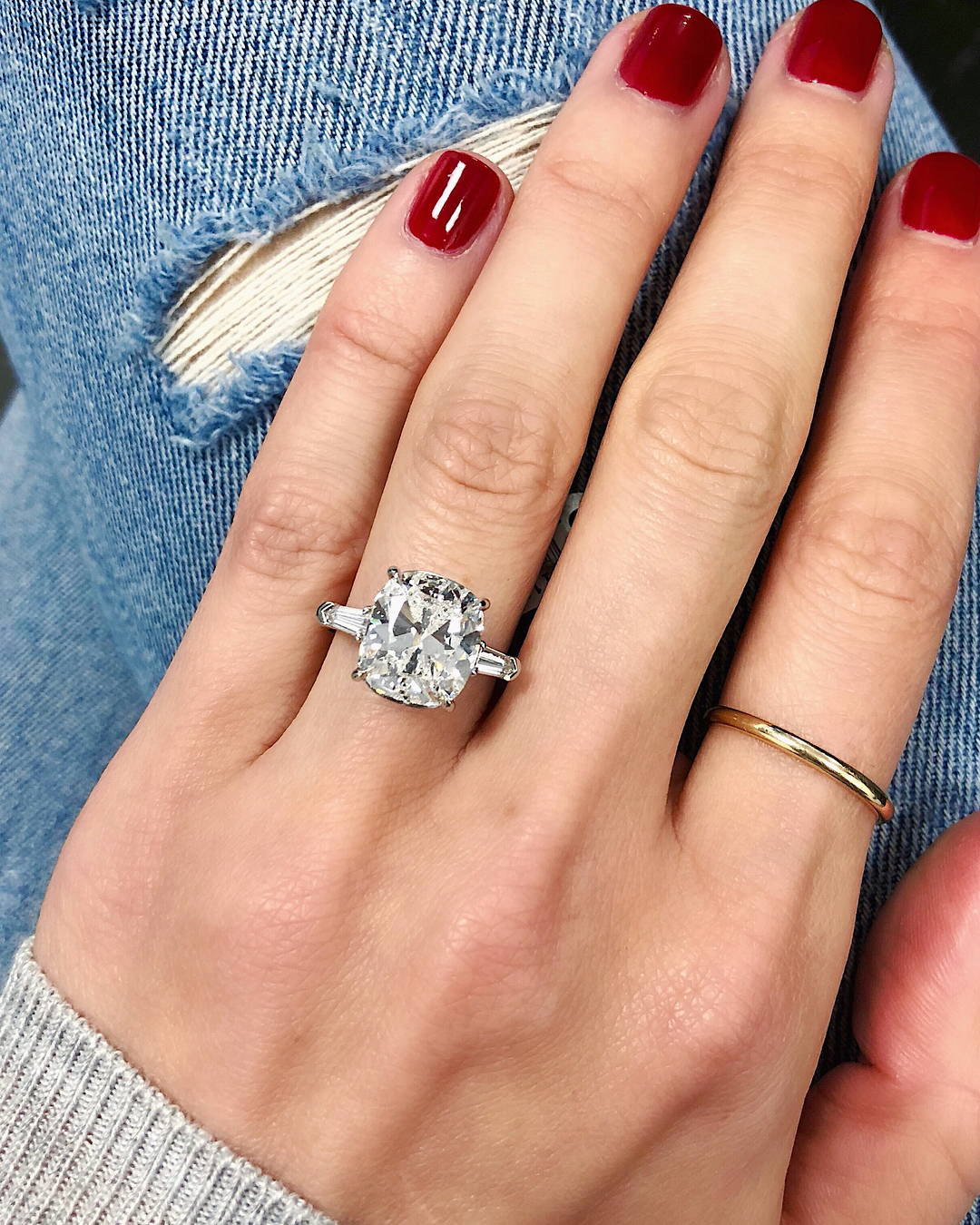 Even with a large five carat diamond, you can still work with side stones by choosing delicate options like delicate tapered baguettes.
There's nothing subtle about this 10 carat stunner.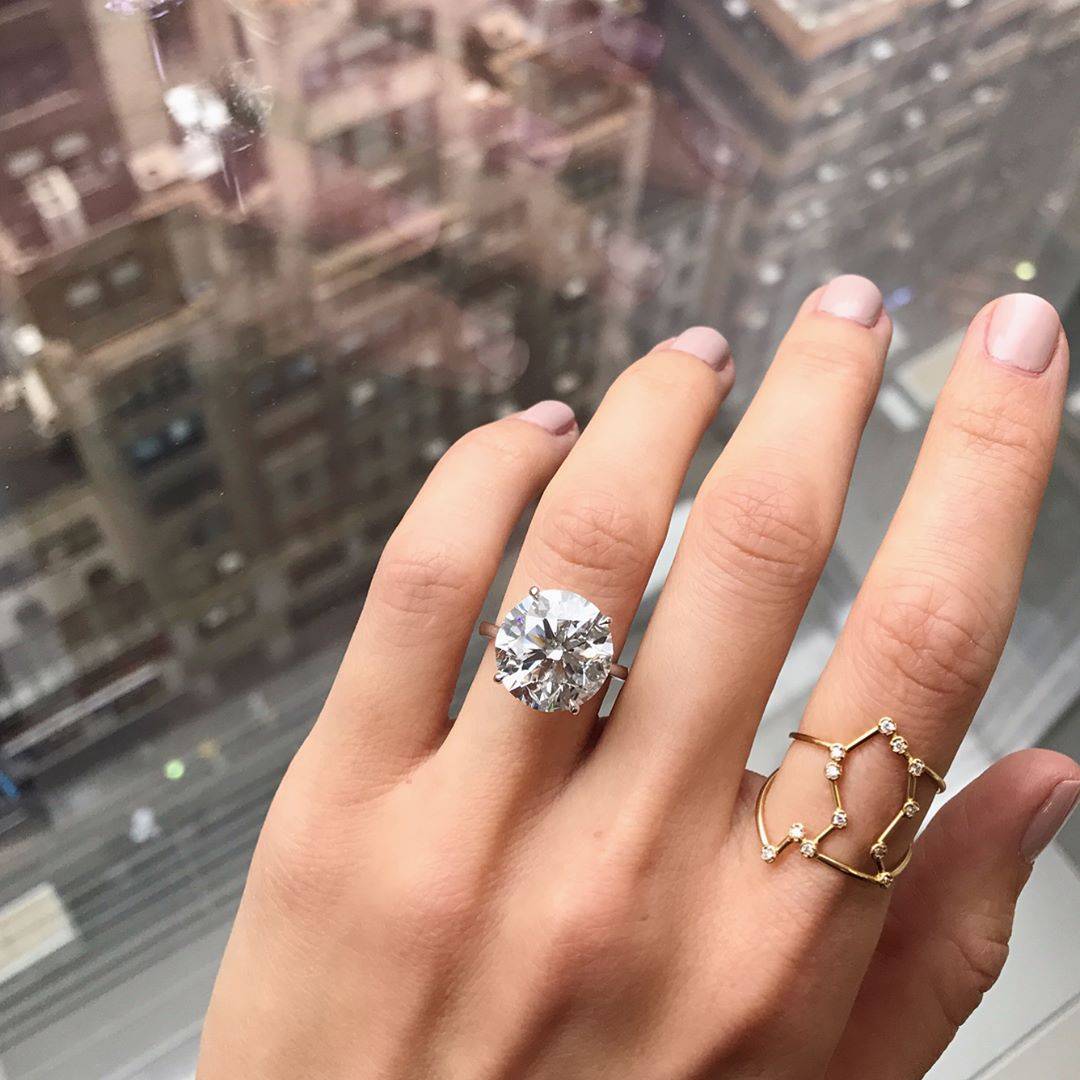 Now that you've seen diamonds in a range of carat sizes, explore the diamond shapes everyone should know.