6 Secrets for Taking Perfect Engagement Ring Selfies
You've just said "yes" to one of the biggest questions of your life. Now you plan on sharing the momentous moments with friends and family with a beautiful pic of your engagement ring. If you're ready to take an engagement ring selfie that does your new number justice, we've put together a list of tips straight from Nicole to ensure you snap the perfect picture every time. Keep scrolling for six secrets for taking perfect engagement ring selfies.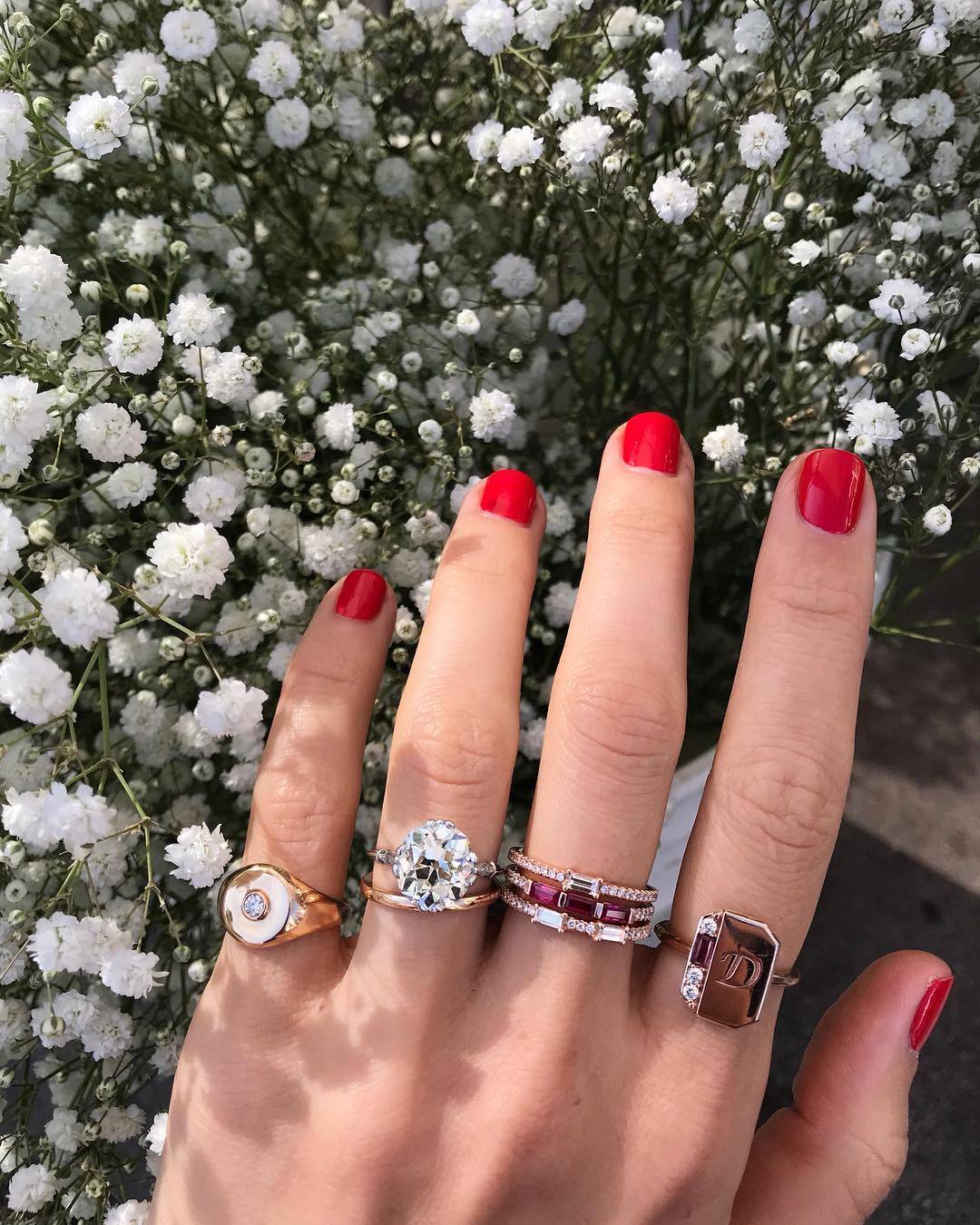 It's important to consider lighting whenever you're taking a photo, but especially when capturing the beauty of your engagement ring. Rings look best in daylight, so it is recommended to shoot outside during the day to fully capture your diamond's sparkle.
When taking an engagement ring selfie, you want your skin to look its best and not detract from the bling. The key to good skin is moisturizing. We recommend L'Occitane Lavande Hand Cream ($24), our go-to, especially in colder months when the weather takes a toll on our skin.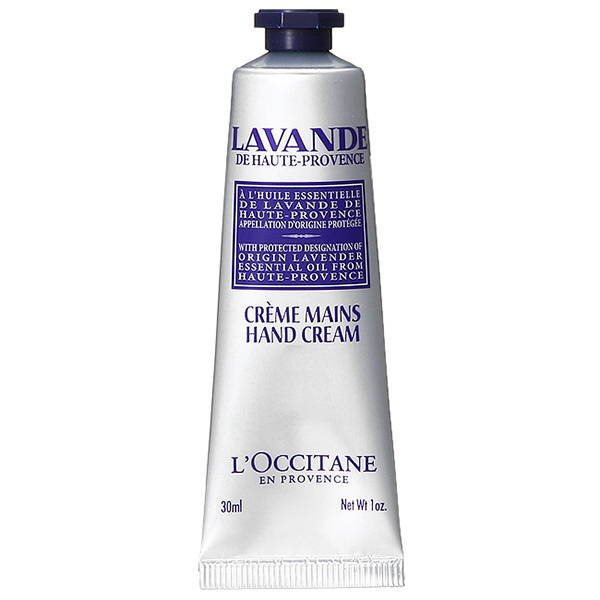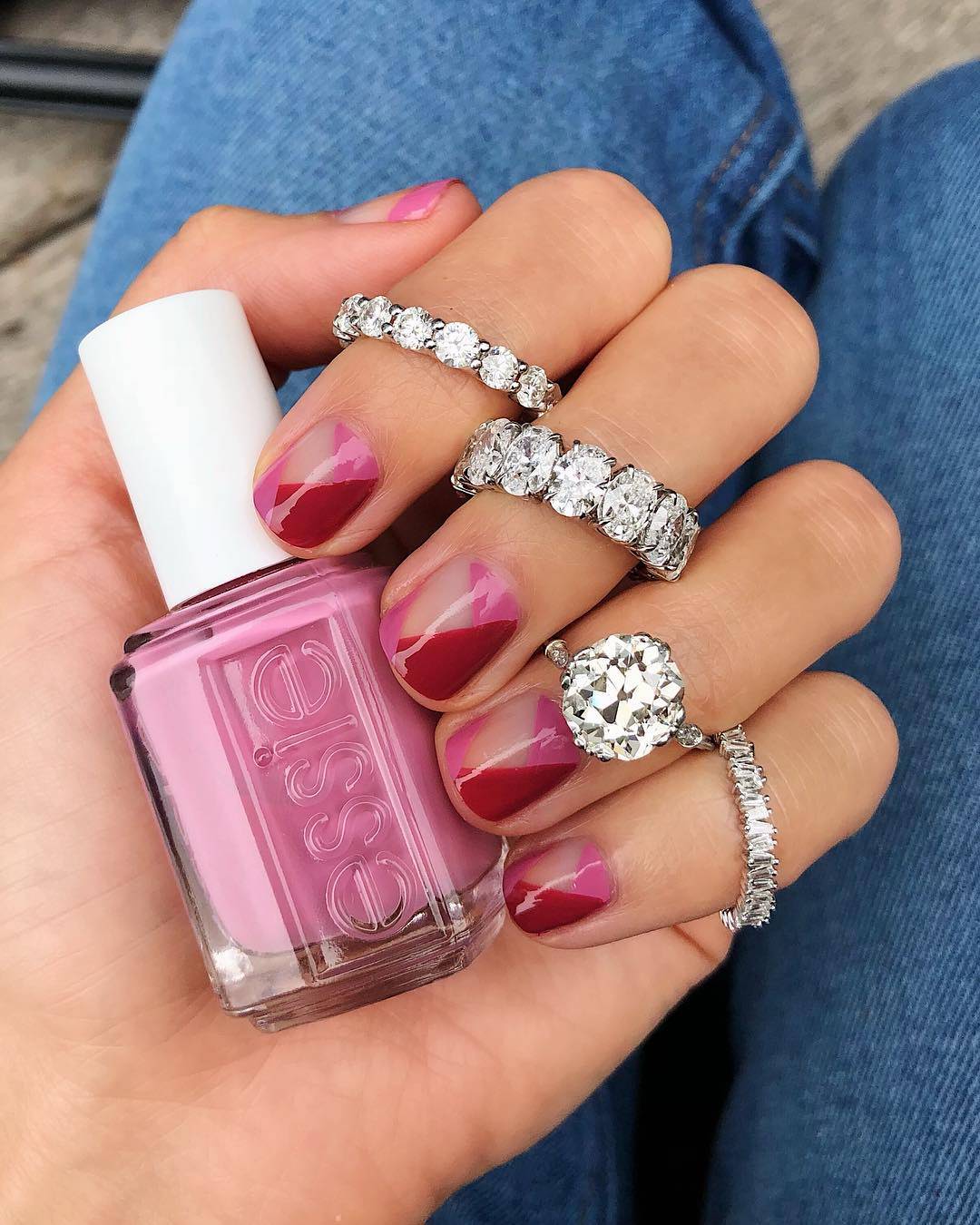 Just as you want your skin to look in tip-top shape, make sure your nails a rocking a fresh coat of paint before snapping your engagement ring selfie. An essie manicure is perfect for anyone and everyone.
While you certainly want your engagement ring to take center stage in your selfie, don't be afraid to play around with some complementary bling. We love to surround our engagement ring photos with on-trend fashion stacking rings.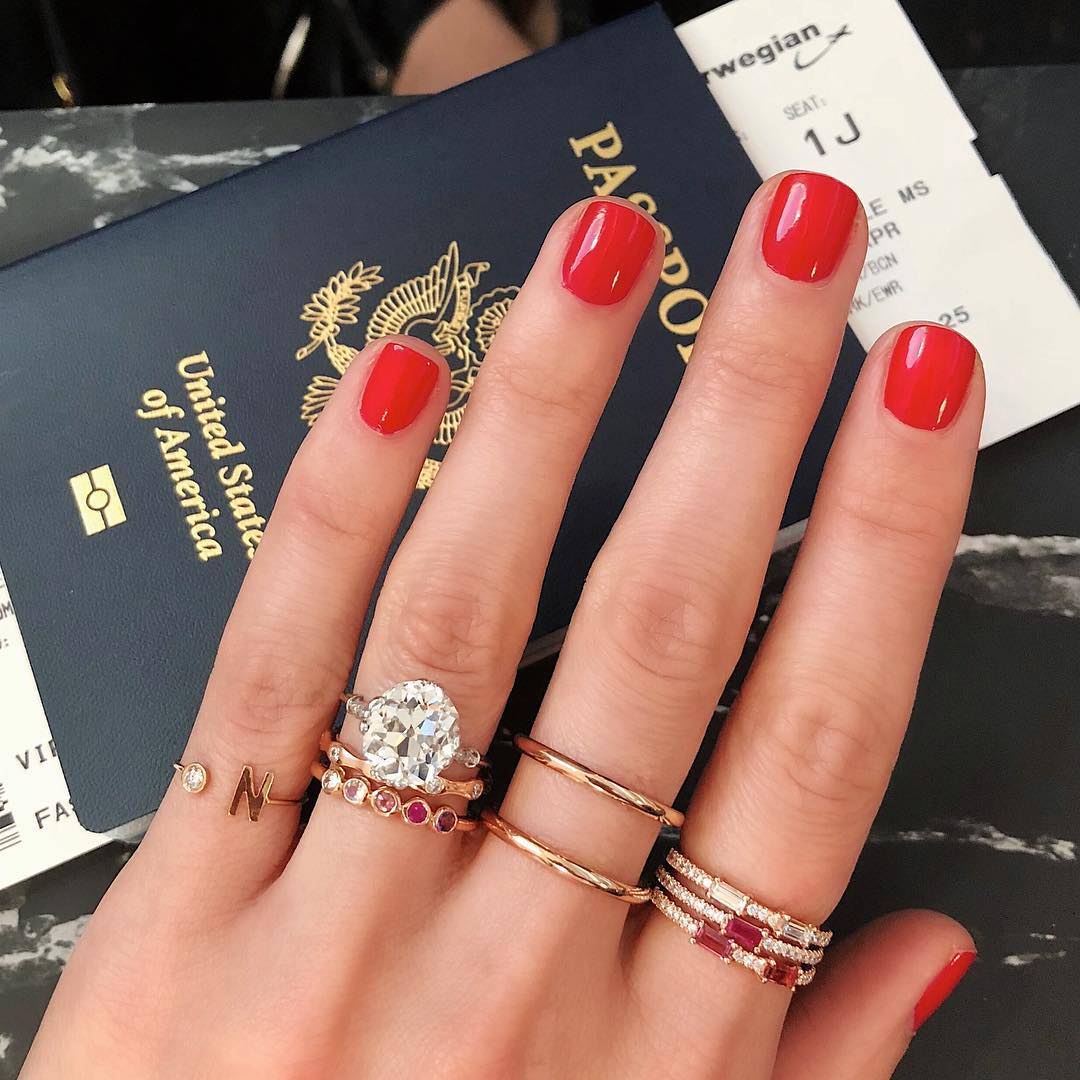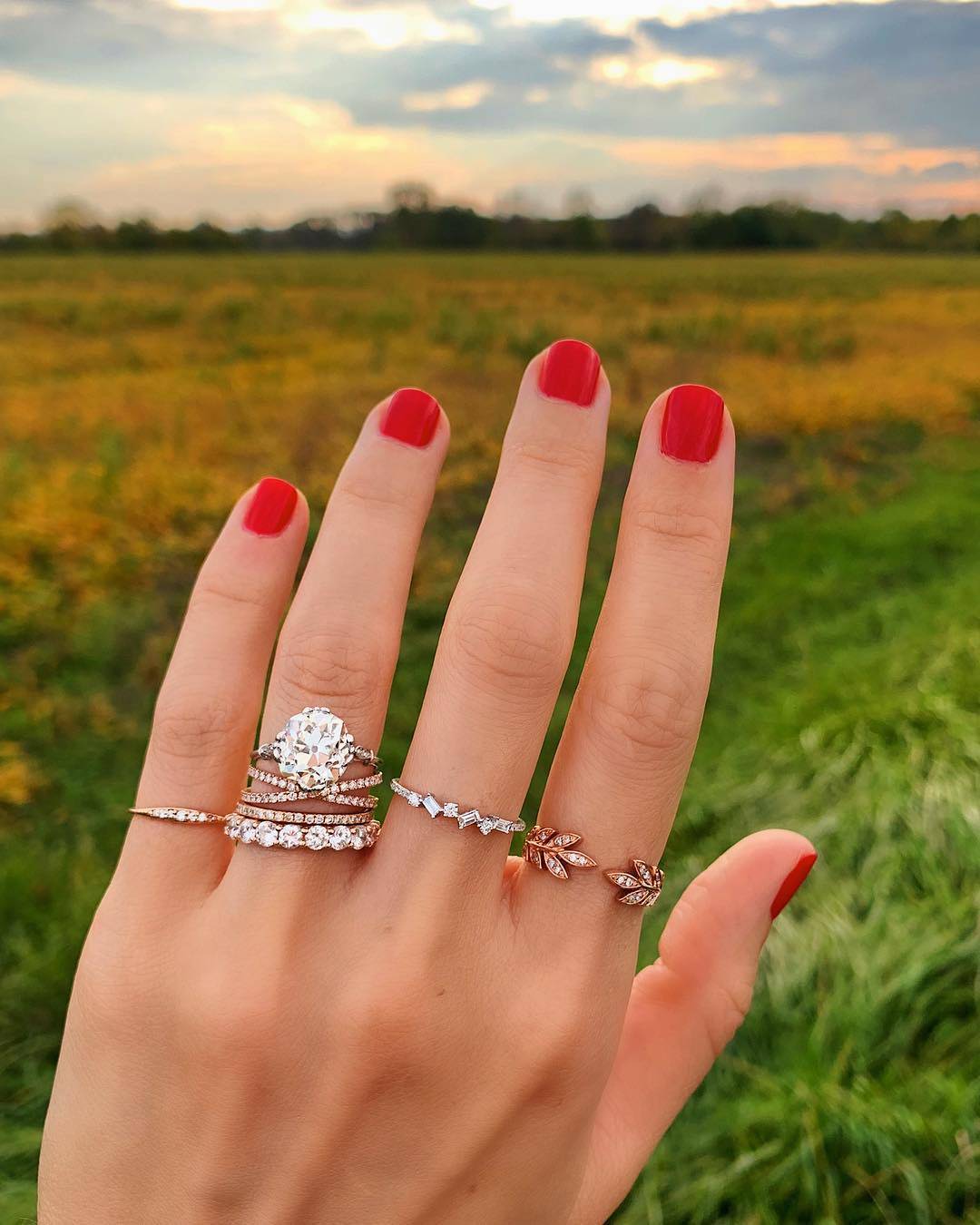 We love an interesting backdrop for our ring selfies. Capture a breathtaking shot of where the proposal took place, a lovely pic of the city where you live, or anywhere the light and landscape are in your favor. So whether you're at the beach or sitting with a super cute pup, whip out your phone and snap away.
Last but not least, a pretty sleeve cuff is always welcome in a ring selfie. Let a little bit of your outfit work its way into the shot—it helps frame the photo and shows off even more of your personal style.